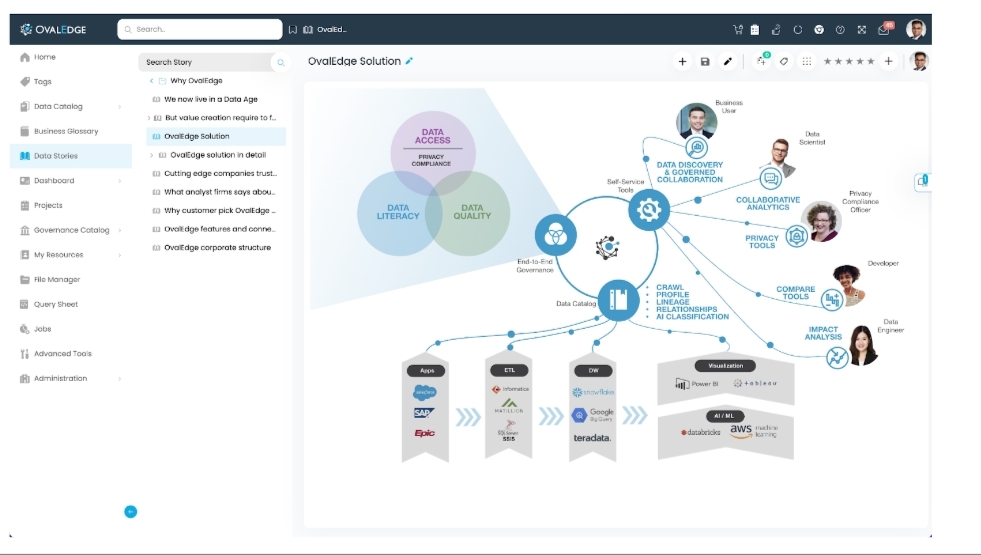 What's new in OvalEdge 6.0?
The latest version of OvalEdge is about to be released in a month, and there's much to be excited about. OvalEdge 6.0 is packed with new features and updates that make this version of our data catalog the fastest and most powerful to date.
This blog will dive deeply into the technology, so you know what to expect.
New UI/UX
You'll be wowed by the changes to the look and feel of OvalEdge. The UI/UX has been transformed across the application, including every data object, such as Tables, Files, and Reports.
Users can get to data more quickly and understand it in an instant. Better search and easier understanding has driven our UX/UI design improvements.
We have significantly modified the search functions in OvalEdge and included dozens of additional options. You can search application-wide or select various objects and use filters to complete advanced searches. For example, you might enter Tables and specify the databases you want to explore.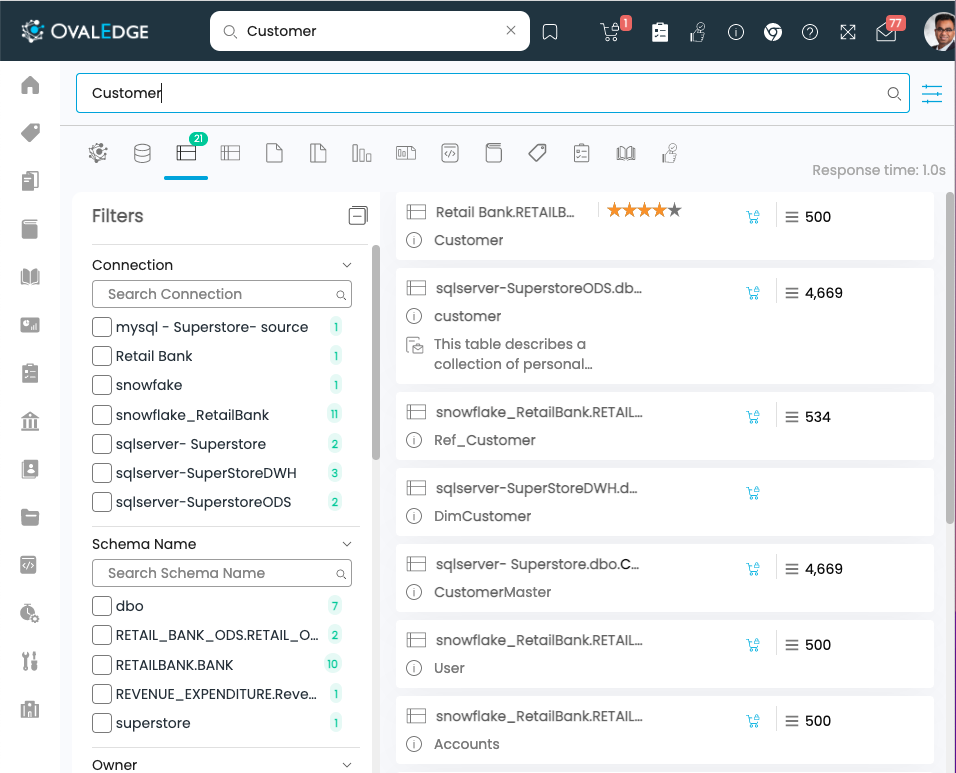 You'll also notice a relevance score for each search option that gets returned. However, search isn't the only way to find data in OvalEge. You can navigate too.
You can explore the system and navigate from one object to the next if you don't know the data you're looking for. To do this, you can utilize Tags and your Business Glossary, as before.
However, you can do more with new views with greater speed and accuracy. With Tree view, it's straightforward to navigate various Tags, while List view lets you work on multiple Tags at once and see specific Types and other information.
With the Business Glossary, Tree view enables you easily navigate terms at a domain category and sub-category level. You get instant info but can drill down deeper by opting to display further details.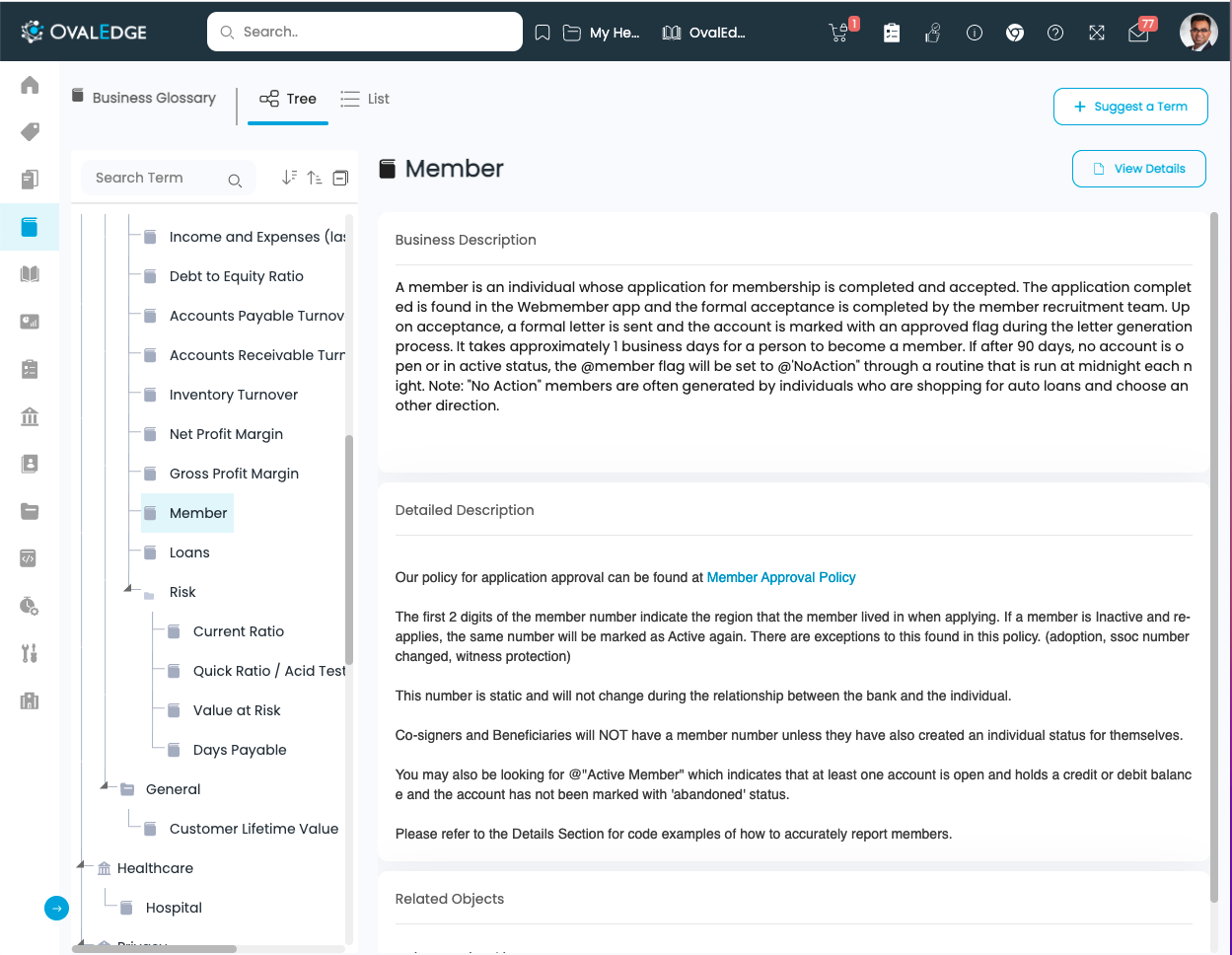 Users are no longer capped on the Business Descriptions and Technical Description entry limits. The space is now far more flexible and user-friendly, and for end-users better descriptions mean better understanding. Beyond this, pages are dynamic, so the more you scroll, the more information you get without the requirement to navigate elsewhere.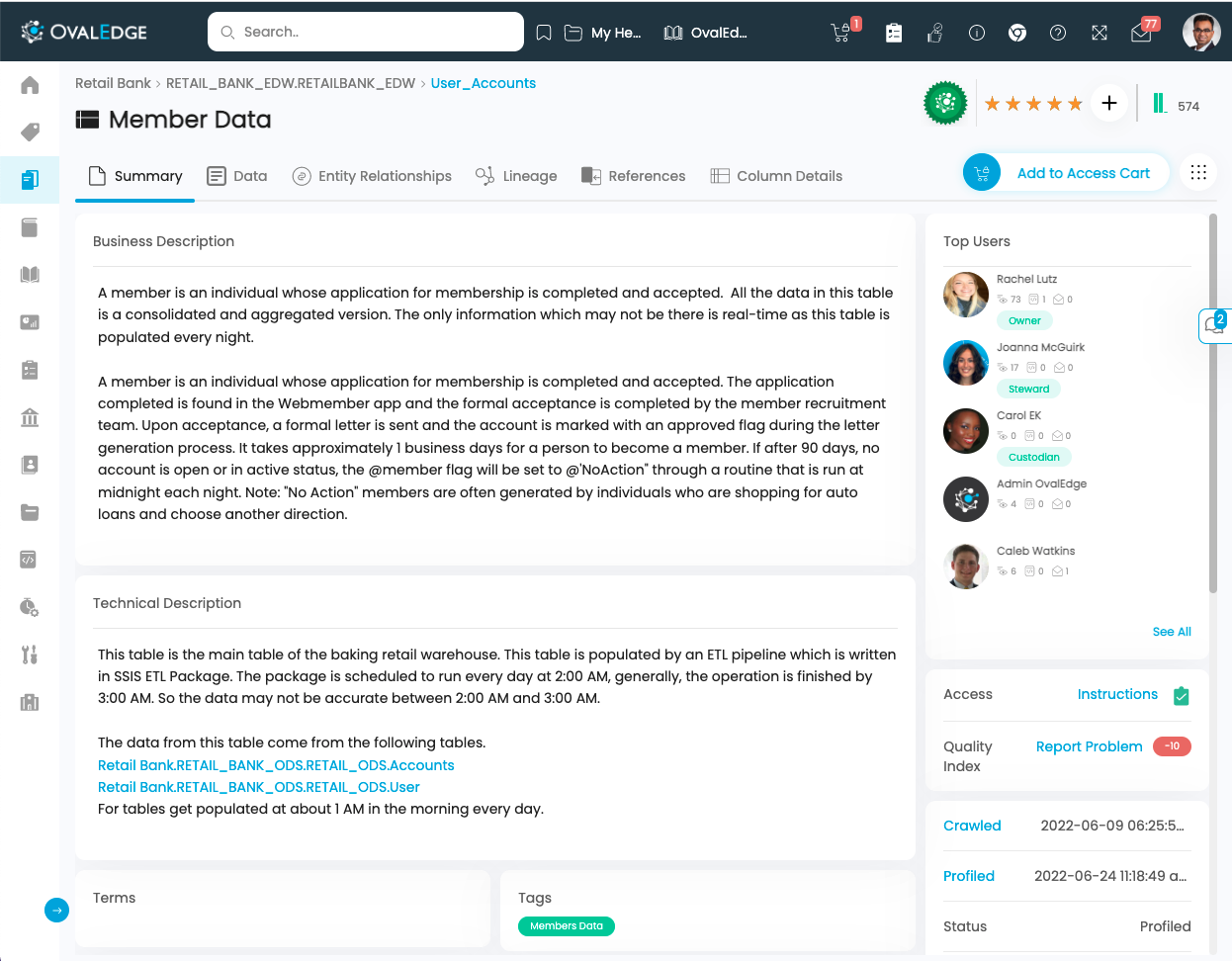 There is now the option to have Customizable Plugins. Using these, customers can configure OvalEdge to address a specific business need unique to them. It's easy to configure the view, so the core elements you want to see are available, and those that aren't can be deselected. Every user can have a different view depending on their business need which significantly improves team productivity.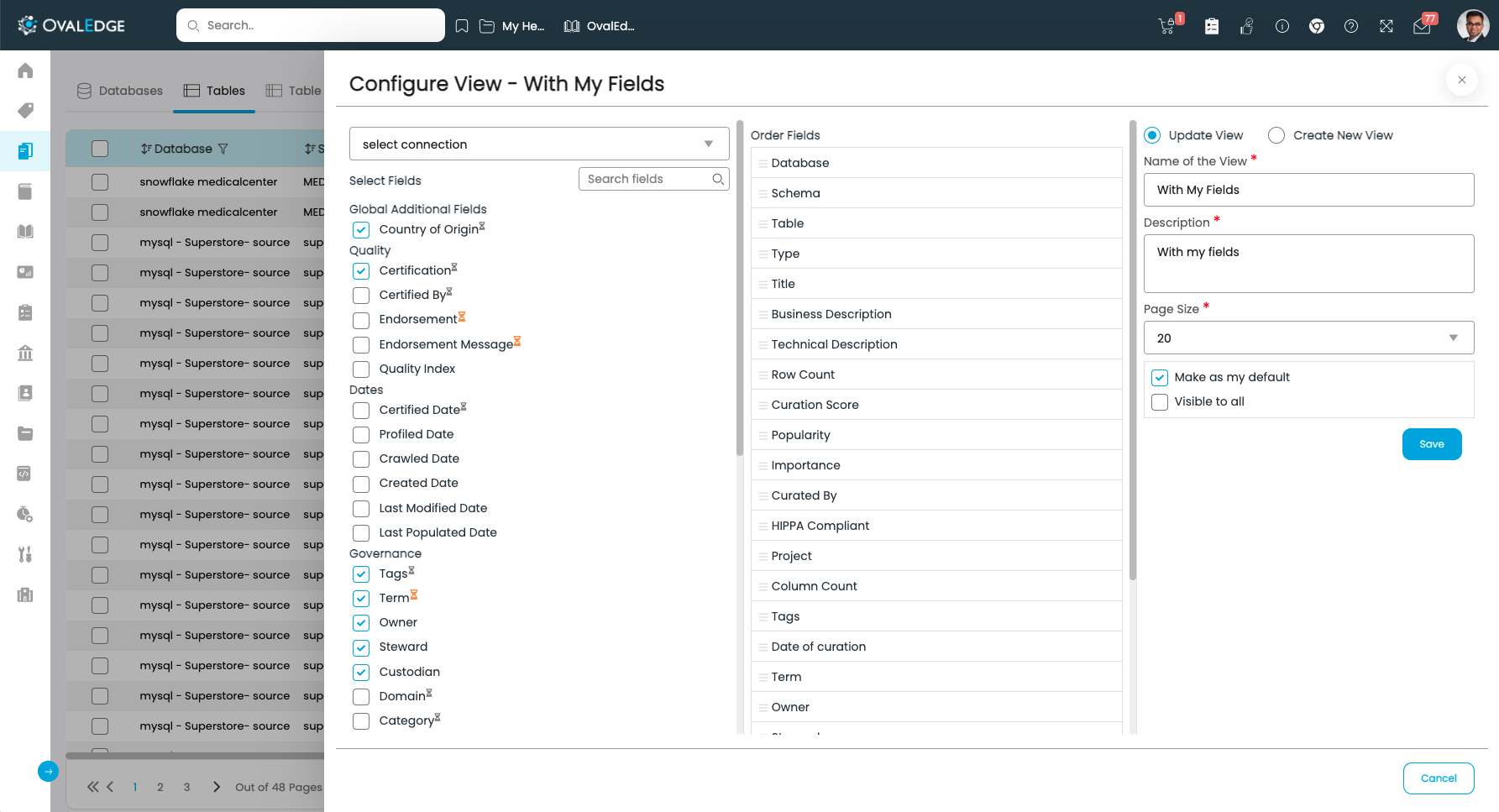 Powerful performance
We have improved the application's performance throughout and changed the technology supporting search in OvalEdge. So, no matter how many millions of data sets you are searching for, you'll receive a result in milliseconds.
In the data catalog, you can select specific queries and apply filters without latency to the performance. For some views, like Column Count, new icons indicate that search time could be slowed down, giving you the option to choose whether to apply them or not.
SaaS
OvalEdge 6.0 will be available as a SaaS option. People who prefer to access services via the cloud can now do so with our data catalog. Users can access their catalog from ovaledge.cloud, connect, and log in. So no installation is required.
To overcome access challenges in a cloud environment, we've created a highly secure bridge to connect customer data sources to OvalEdge. Users can download the bridge and connect it to their firewall, and OvalEdge will connect to the bridge and, from there, access the customer's databases.
Data access management
We have completed the circle on our data access management efforts. Although before we had functionality such as PII identification and masking tools, now users can translate the data access management features in OvalEdge to other environments, including Snowflake, Databricks, SQL Server, Redshift, and S3.
You can use the same data access management policies in OvalEdge across these remote data sources. This doesn't need to be configured in the data sources themselves because everything is automated and pre-configured in OvalEdge.
Download Our Trending White Papers
Schedule a Demo
Fill the information below to set up a demo.
OvalEdge Studied by Industry's
Top Analyst Firms & Thought Leaders