About OvalEdge
OvalEdge was founded in 2013, with the goal of democratizing data and making it accessible to all. The founders believed that employees - from marketing, sales, IT, human resources, and other departments - could do their jobs better if they could develop insights from data across the organization. But they didn't have the tools to find the data, nor create insights themselves.
Enter OvalEdge: a data catalog and a data governance tool that virtually centralizes all of a company's data into a single repository or catalog. Plus, it empowers anyone with Excel skills to understand trends, identify opportunities, and gain deeper perspectives. Sophisticated users can even build recommendation or predictive engines.
In 2018, OvalEdge was successfully acquired by Accscient, a firm with strategic holdings in the financial, technology and healthcare sectors. It's still run by the same team that has made it successful for over 6 years.
Our Passion
Our passion is questions. The simple and the complex.
OvalEdge helps employees address simple questions of "why" and how" to discover trends and build causality. It also addresses questions about how do certain factors affect others. Or why certain inputs affect an outcome.
With OvalEdge's Smart Catalog, everyone in the organization can ask independent questions and see the answers with no lenses of bias.
OvalEdge by the Numbers

50
%
less time to discover data in any database in the organization

50
%
lower in total ownership cost than other solutions
60%

lower in product cost

40%

lower in implementation cost

80
%
less time to build insights

1
month
is the average time to implement the data catalog
We're Here to Help
Everyone at OvalEdge is motivated about building long-term partnerships with our customers. Just raise your hand and let us know if you need help with:
Our locations
USA OFFICE

5655 Peachtree Pkwy #216
Norcross GA 30092

OVALEDGE INDIA

Hyderabad
See OvalEdge in action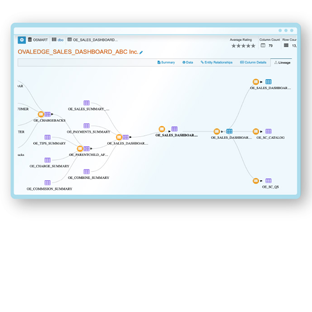 Draws Lineage
to show the complete data cycle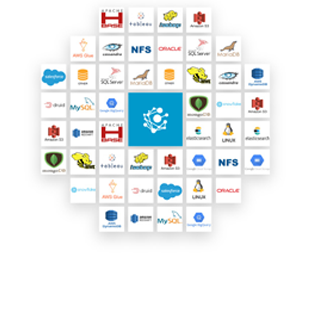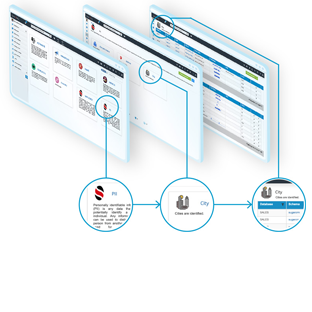 Organizes
your data for easy retrieval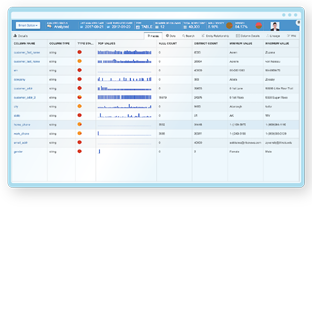 Summarizes
data for quick understanding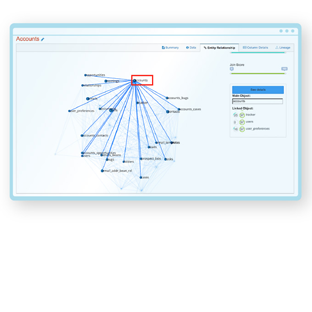 Marks Relationship
to show you the complete picture
OvalEdge Studied by Industry's
Top Analyst Firms & Thought Leaders