We partner with technology providers that expand coverage, extend the reach of, and add value to OvalEdge ecosystems for customers worldwide.
Our technology partners share our enthusiasm and commitment to discovery. Together, we work tirelessly to develop new and disruptive capabilities, pushing the boundaries of innovation.
We collaborate with renowned, industry-leading service partners across all major sectors. Together, we provide organizations with consulting, integration, and implementation services that enable their customers to benefit from better data governance practices.
With the best data governance frameworks in place, end-users can make informed, efficient, and intelligent business decisions that enable their company to compete effectively in today's data-driven market.
Featured Service Partners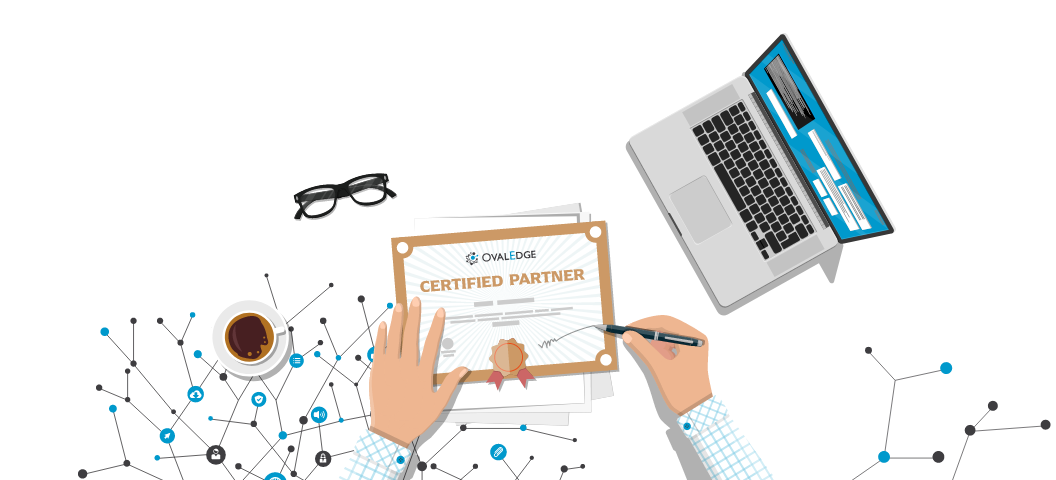 Partner Accreditation
We have a comprehensive accreditation program in place, where we work with our implementation partners to get them OvalEdge trained. OvalEdge has all the agility for consultants and companies to configure it as per their processes and needs. As a standard, we work with best practices based on DAMA guidelines for various modules.
OvalEdge Studied by Industry's
Top Analyst Firms & Thought Leaders