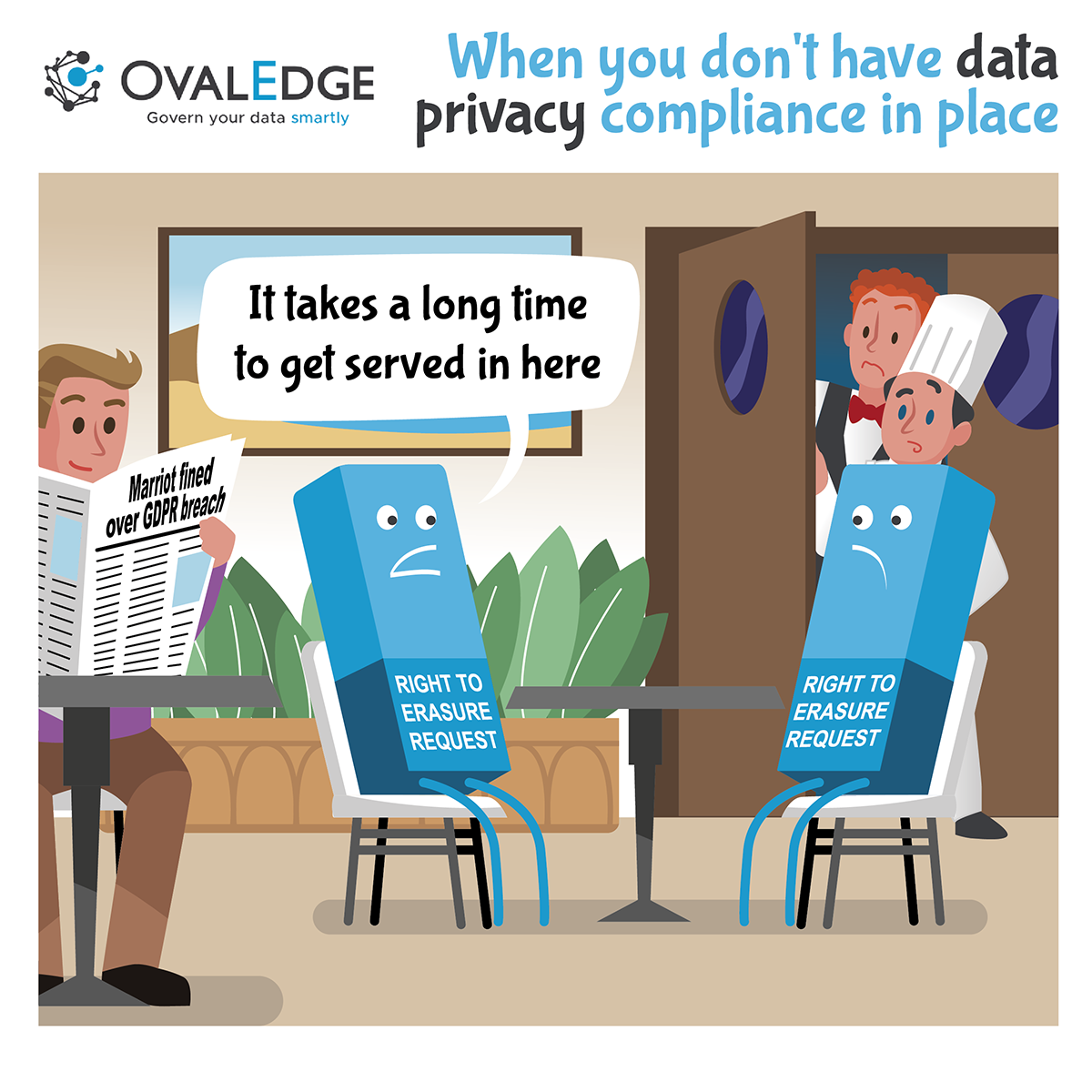 Data Privacy Compliance: How to Ensure it and How it Can Benefit Your Business
Compliance in a data governance context refers to the measures taken by a data governance team, specifically data protection officers, to ensure an organization follows all relevant data privacy regulations.
What is Data Privacy Compliance?
Every organization that deals with user or customer information must ensure it has adequate measures in place to guarantee this sensitive data is protected. It sounds simple enough. Many might presume that all you need to do to be compliant is store the data in your care in a secure location, well out of reach of cyber crooks.
Unfortunately, data privacy compliance is far from straightforward.
As well as protecting data from third-party threats, organizations must ensure that only people with adequate permissions have access to it.
For example, a single complaints handling team might include seven staff members. For the purposes of this scenario, let's imagine only two of them have permission to access customer addresses and telephone numbers. However, every member of the team will require access to customer names and call records. In many ways, data privacy compliance is as much about permission as it is about protection.
Furthermore, data governance teams aren't required to follow just one law, there are many. Of course, the most famous is the EU's General Data Protection Regulation (GDPR), but new regulations are being developed all the time.
Each law is different, so it's down to the data governance team to determine what they should be doing based on the data they handle—and that's just external compliance. Internally, there are countless specific regulations concerning the use, storage, and management of customer data.
Learn more about our easy-to-use discovery platform and data governance tool kit. Get in touch today and find out how OvalEdge can streamline your data governance strategy.
How Can Compliance Issues Impact Your Business?
First and foremost, failing to enforce compliance can cost you a lot of money. The penalties for ignoring the world's most stringent data privacy regulations are extreme.
Failure to follow GDPR rules can result in a maximum fine of €20 million ($24 million) or 4% of annual global turnover, while intentionally violating the California Consumer Privacy Act can incur penalties of $7,500 for per violation.
Data privacy compliance is as much about permission as it is about protection.
In the middle east, Dubai's DIFC Data Protection Law's administrative fines range from $20,000 to $100,000. However, this is just the tip of the iceberg. There are numerous other regulations concerning data use across the globe that could require compliance measures whether or not you operate in the jurisdiction.
You can be fined just for mishandling data from users based in the countries where a certain law is active, and these fines are not just threats. Take GDPR for example: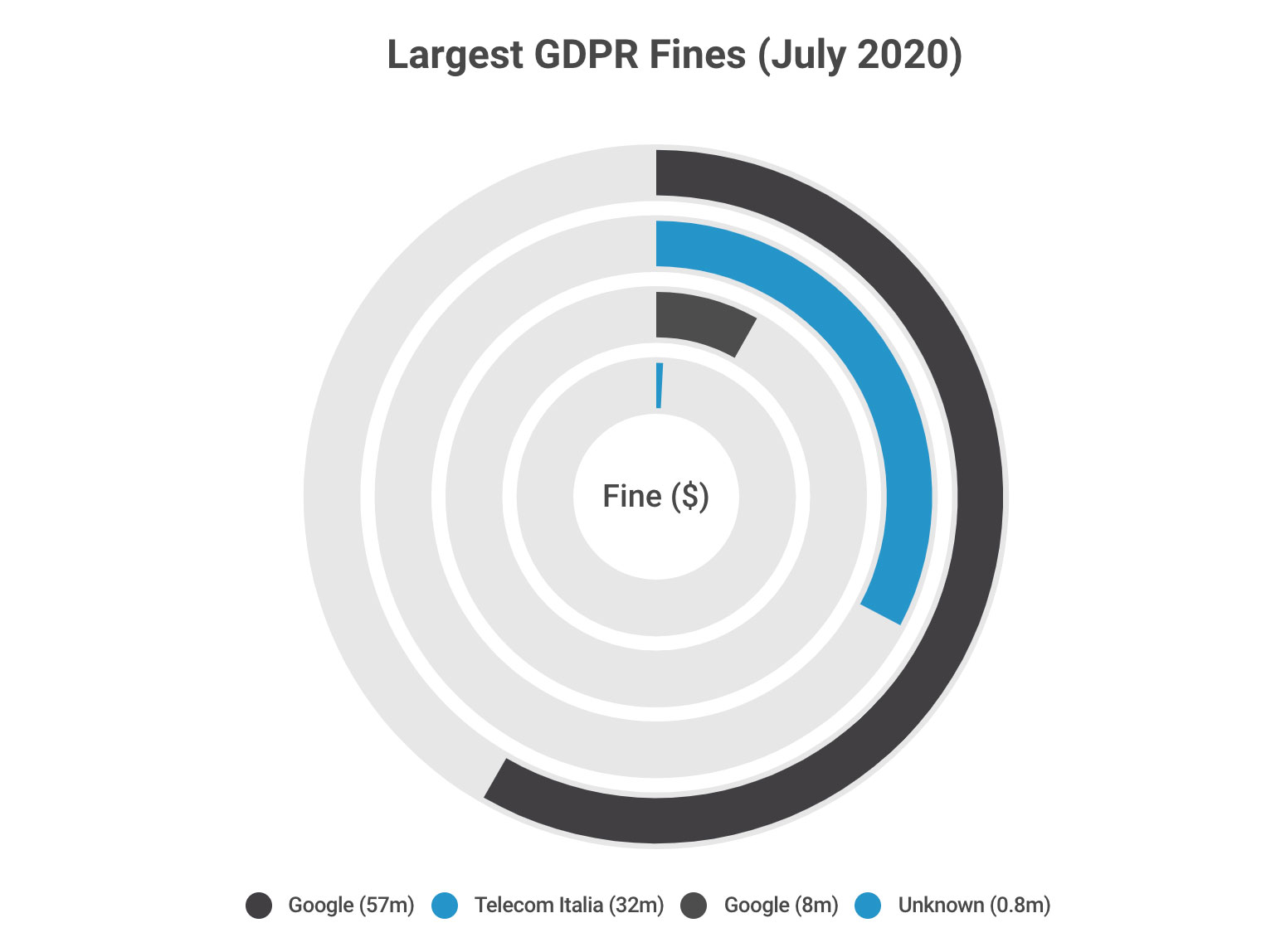 Building Trust
The other area that compliance can impact greatly is consumer trust. If your organization develops a reputation as a company that flouts data privacy regulations this will have a very negative impact on your standing within your industry.
Data privacy is becoming more and more important to consumers and with this heightened awareness comes a greater need for data owners to honor the wishes of their customers. Beyond regulatory requirements, data privacy compliance is an ethical issue that builds trust in an organization.
Related: 3 Data Privacy Compliance Challenges that can be solved with OvalEdge
Data Privacy Compliance: Who is it for?
Although compliance issues can have company-wide implications, data privacy compliance is the responsibility of an organization's data governance team—primarily data protection officers.
It is the obligation of the data governance team to check that all personally identifiable information (PII), especially metadata, is managed, categorized, and secured correctly.
Implementing Data Privacy Compliance Protocols—Call in the Experts
The problem many organizations face is ensuring all the data they have in their care is managed correctly. Compliance in many ways is a data management issue, it's about ensuring only correct metadata is collected and that this data is only made visible to the right users.
However, encrypting and managing data from thousands, hundreds of thousands or even millions of people is no small feat. On top of this, there needs to be a facility in place that enables user requests to delete information to be carried out quickly and efficiently.
Encrypting data is the easy part. The difficult bit is finding specific data from countless databases and archives.
The OvalEdge Solution
We give our clients access to a single dashboard that enables them to comply with regulations like GDPR and locate data from hundreds of databases, or even a data lake. This enables data governance teams to monitor PII across an organization.
Here's how it works:
We create a centralized repository of all your metadata
Using AI, we identify all the PII
You can then query hundreds of databases or a data lake on demand using HPII proprietary technology
You reporting mechanism is centralized
Now, you can automate workflow and processes for collection or deletion of data based on regulatory requirements
Learn more about our easy-to-use discovery platform and data governance tool kit. Get in touch today and find out how OvalEdge can streamline your data governance strategy.
What you should do now
1 - Schedule a Demo to learn more about OvalEdge

2 - Increase your knowledge on everything related to Data Governance with our free Whitepapers,

Webinars

and Academy

3 - If you know anyone who'd enjoy this content, share it with them via email, LinkedIn, Twitter or Facebook.
Download Our Trending White Papers
Schedule a Demo
Fill the information below to set up a demo.
OvalEdge Studied by Industry's
Top Analyst Firms & Thought Leaders