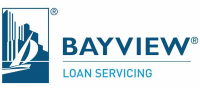 Bayview Utilizes OvalEdge and Matillion to Solve Ongoing Data Challenges
INDUSTRY
Financial Services
"Earlier, we did not have complete confidence in our data. Now we're aware of the issues we have regarding technology, human error, and other factors, but Matillion and OvalEdge are helping us overcome them. It's only a matter of time before we achieve our data goals."
Eric Gwozda, Data Steward / Data Governance Lead
CUSTOMER CHALLENGE
At Bayview, all the data handled by the organization come from various vendors, sources, and formats. The core challenge for the Bayview data team was to find a way to move this data as accurately as possible and with minimal costs.
Bayview chose Snowflake as a central repository for its data and underwent the process of migration from an on-prem to a cloud warehouse. To undertake the migration successfully, the team chose Matillion to assist with data transformation and OvalEdge to implement critical data governance.
SOLUTION
Bayview used Matillion to orchestrate and schedule jobs to migrate data to Snowflake. This was the first time the data team had utilized such technologies and was a direct response to the migration.
Although data migration was the primary driver for Bayview, the team recognized serious issues in their data management capabilities. Internally and externally, through customer feedback and company reporting mechanisms, there were multiple signs that the data management process at Bayview was underperforming. That's why they decided to introduce OvalEdge as an all-in-one data governance platform to address data cataloging and the development of a business glossary.
However, some specific features in OvalEdge made the Bayview team opt for OvalEdge over its competitors. Most important was data quality, particularly the data quality rules mechanism. They knew they could benefit significantly from automated ticket raising and routing to solve data issues quickly and help them with regulatory compliance. As a financial services company, Bayview regularly faces compliance issues.
CUSTOMER OUTCOME
Bayview is using OvalEdge to improve data quality as a number one priority. Auto-monitoring and scheduling mechanisms are in place, enabling Bayview to identify and resolve errors in minutes. Before, the data team would only know any issues present once there was a client inquiry, which is often too late as the damage is done.
Together, Matillion and OvalEdge have enabled Bayview to save time in data management and reduce hands-on daily work. Data management is more accessible for developers, and the wider team is reaping the benefits too.
Beyond this, connectivity, usability, and scalability are much simpler, and the whole data governance and transformation process is more efficient. The data environment at Bayview is more user-friendly, easier for business users, and more straightforward to maintain, and processes are running smoothly. Today, the data team at Bayview can focus on other things, utilizing resources more cost-effectively.
Connectivity, usability, and scalability have all become much simpler and more efficient in our user-friendly data environment
Ovaledge has enabled Bayview to undertake proactive data management
According to Gartner, poor data quality costs organizations an average of $12.9 million annually